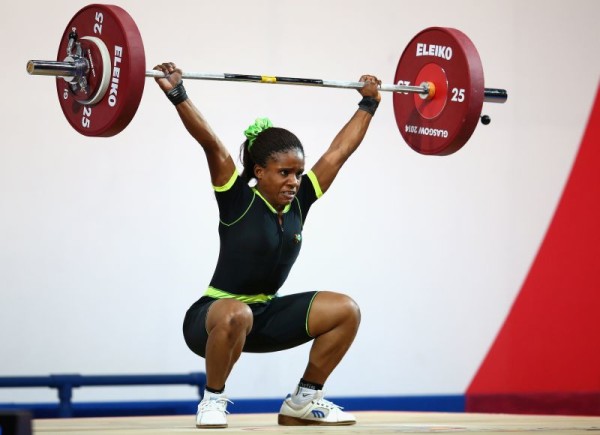 How interesting.
17 year old Nigerian weightlifter Chika Amalaha made Nigeria proud as the first athlete to win gold at the 2014 Commonwealth Games held in Glasgow, UK.
Unfortunately, she tested positive to drugs and was stripped of her win.
The Treasurer of Nigeria Weightlifting Coaches Association Andrew Ekanem, claims young Amalaha was stripped of her gold medal after failing a drug test because of consistently drinking Zobo PM News reports.
He made the statement in an interview with Brila FM,
"It was unfortunate that Amalaha was stripped of the medal she won at the Commonwealth Games, I could recall that after she was warned against drinking Zobo after the African Youth Games in Gaborone, Botswana last May where she won three gold medals, when we returned to Abuja for camping ahead of the Commonwealth Games, she still sneaked out to drink  Zobo again."