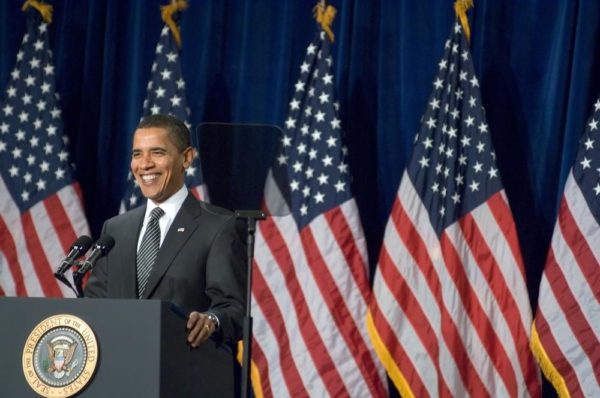 Abuja (NAN) ─ President Barack Obama announced on Tuesday that U.S Government and businesses have committed 33 billion dollars in new investments to support economic growth across Africa.
According to a statement issued by the White House, Obama made the announcement at the U.S-Africa Business Summit in Washington D.C .
President Goodluck Jonathan is among the 50 African leaders attending the three-day summit.
According to the statement, Obama announced $7 billion in new financing to promote U.S. exports to and investments in Africa under the Doing Business in Africa (DBIA) campaign.
"U.S. companies announced new deals in clean energy, aviation, banking, and construction worth more than $14 billion.
This is in addition to $12 billion in new commitments under the President's Power Africa initiative from private sector partners, the World Bank and the Government of Sweden. 
"Taken together, these new commitments amount to more than $33 billion, supporting economic growth across Africa and tens of thousands of U.S. jobs,'' the statement from the White house said.
It said Obama also signed an Executive Order (E.O.) to promote broad-based economic growth in the US and in Africa by encouraging U.S. companies to trade with and invest in Africa.
"The E.O. directs the Secretary of Commerce to establish a President's Advisory Council on Doing Business in Africa that will be comprised of not more than 15 members from the private sector, including small businesses,'' the statement said.
It also announced that the U.S. Trade and Development Agency (USTDA) had reaffirmed its plan to have local representation in Nigeria for the first time.
USTDA, in cooperation with the U.S. Department of Energy and U.S. Department of Transportation, hosted two African Leaders' Visits in association with the U.S.-Africa Leaders Summit. 
"These reverse trade missions highlighted the United States' experience fostering economic growth through strategic infrastructure investments in the energy and transportation sectors. 
The DBIA Campaign encourages U.S. commercial engagement in Africa by harnessing the resources of the U.S. government to assist businesses in Africa.
The campaign, which was launched in Nov. 2012, aims to among other things, expand access for American businesses to finance their exports to Africa.
It also seeks to reduce barriers to trade and investment in Africa.
Earlier in Abuja on Tuesday, US Assistant Secretary of Commerce for Economic Development, Jay Williams provided a background of the Business Forum in a video-conference with local entrepreneurs in Nigeria.
Williams said the forum was aimed at intensifying efforts to strengthen trade and financial ties between the US and Africa.
He underscored the US commitment to renewal of the African Growth and Opportunity Act (AGOA), noting that it was a key tool to deepening trade and investment ties between the U.S and Africa.
AGOA allows 6,400 products from eligible Sub-Saharan African countries to enter the U.S. duty free.
According to US Department of Commerce, in 2013, U.S. imports under AGOA totaled $26.8 billion.
NAN recalls that in May, the U.S. Secretary of Commerce, Penny Pritzker, led a trade mission of 20 U.S. companies to Nigeria and Ghana, mainly focused on the energy sector.
During the trade mission, Environmental Chemical Corporation, based in California, signed a Memorandum of Understanding with University College Hospital, Ibadan for the finance, design and construction of a new, state-of-the-art cancer institute.
Africa is home to seven of the 10 fastest growing economies in the world and Nigeria, which is US largest trading partner, has the largest economy on the continent. 
Photo Credit: Christopher Halloran/Dreamstime.com and BellaNaija