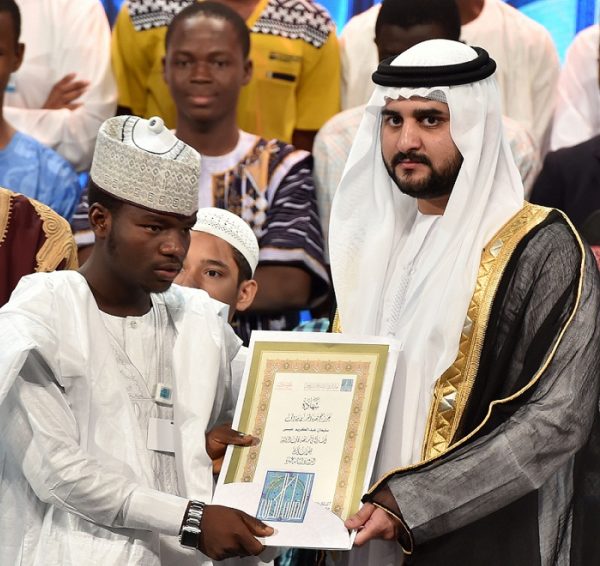 Congrats to Isah.
At the 18th session of the Dubai International Holy Quran Award (DIHQA) held on Friday 18th July 2014, a Nigerian male contestant Sulaiman Abdulkarim Isahwon the top honour in the international Quran completion category of the award.
The award comes with a prize money of AED250,000 – which is equivalent to approximately N11 million. Isah beat out other contestants from Qatar, Kuwait, USA and Bangladesh.
Contestants who scored 80 percent and above were rewarded with AED30,000 each, while others who scored 70 to 79 percent, they received AED25,000 each.
According to UNMID, DIHQA is held every Ramadan under the patronage ofShaikh Mohammad. The contest judges the best memorisers and reciters of the Quran from participating countries.
Photo Credit: Emirates 247