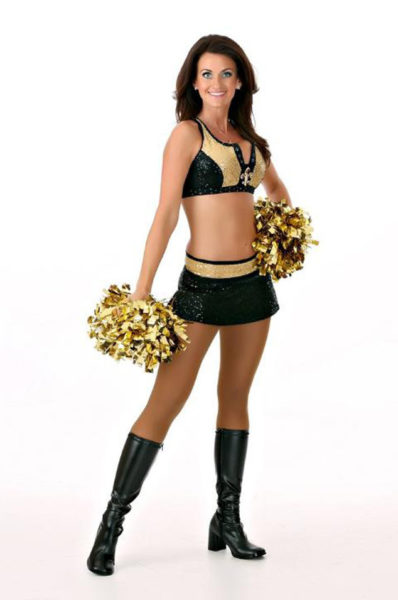 "It is never too late to be what you might have been."
Kriste Lewis is one woman who exemplifies this famous quote. The 40-year-old dance instructor and mother of two sons recently earned herself a spot on the cheerleading squad of American football team, the New Orleans Saints, E Onlinereports.
Lewis was once a cheerleader in high school, but hadn't done any cheerleading since then. However, she just decided to try her luck by auditioning for a spot on the "New Orleans Saintsations," squad.
"I wanted to set a goal for myself, and the audition was a specific date that required specific training, so my goal was just to make it to the audition. Honestly, I really did not think I was going to make it," she said.
However, not only did she make it, she also set a new record: Lewis is the oldest woman to ever audition for the New Orleans Saintsations, and one of just two women aged 4o  and above to make it.
Before the audition, she was diagnosed with a kidney disease, that will eventually require dialysis treatments and a kidney transplant. Her ailment further inspired her to follow her dreams.
"I know my time is limited…I don't want to let any time go. I want to make every day count," she said.
Lewis will make her cheerleading debut with the Saintsations on August 15, when the New Orleans Saints play their first game of the season.
***
Go Kriste! 

Photo Credit: E Online/New Orleans Saints