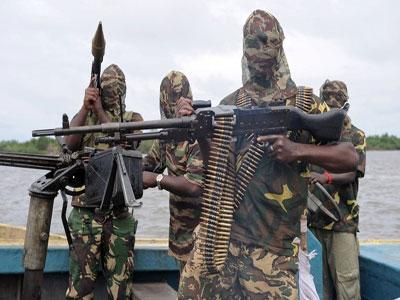 In the early hours of Monday, suspected members of Islamist militant sect Boko Haram attacked Dille village in Borno, killing several people and setting houses and shops on fire.
Punch reports that 45 people are dead, while Sahara Reporters states 27 people died by the attack.
The group reportedly came in a convoy of over 20 vehicles and motorcycles.
According to a villager, as soon as the terrorists arrived the location, they began shooting at everyone in sight. He revealed a lot of people had to flee for safety, and most of the people killed were probably informants to the military.
The attack happened while most villagers were asleep and were woken up by the chant of God is great in Arabic, and gunshots.
Another village claims, a fighter jet flew in to check out the area two hours after the attack, to possibly track the fleeing terrorists.
A police officer revealed over three dozen people lost their lives.