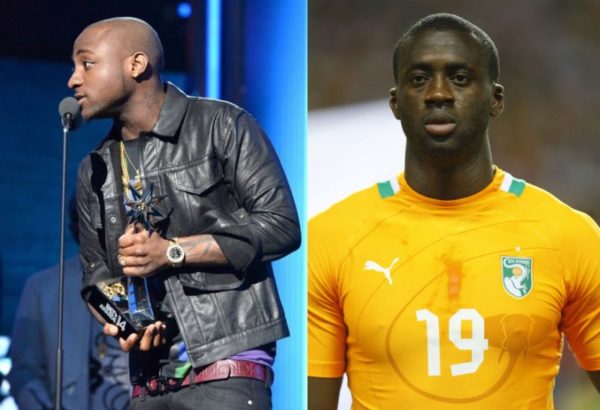 It's the list the continent has been waiting for!
After a full year receiving nominations from across Africa, the Central Working Committee (CWC) of The Future Africa Awards & Summit (TFAAS) has today released the Nominees List for 2014.
The list – of five nominees each – is released for the 10 categories of the awards. "After last year's process, where only the Young Person of the Year was Africa-wide, for the first time in the 9-year history of The Future Africa Awards, this is the first time that the entire awards have been drawn from across the continent," said Mohamed Diaby from Abidjan, who is a member of the CWC. "Their profiles are available on www.thefutureafrica.com/awards and then judging process begins immediately with the jury, including the Board of Judges and the Independent Audit Committee."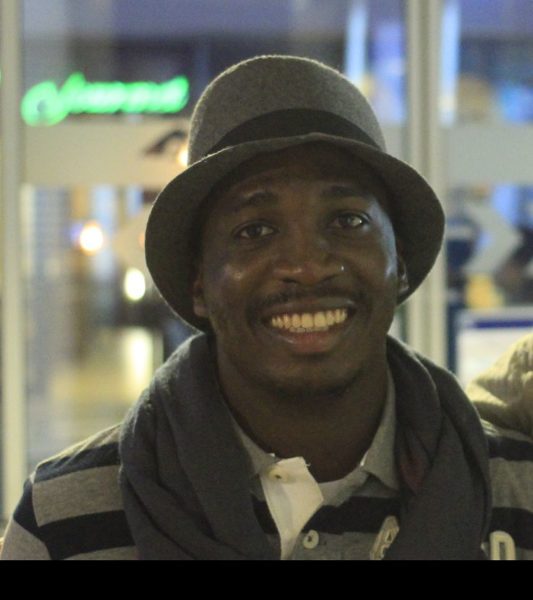 The jury has distinguished Africans including Katja Schiller Nwator (Leadership Development and CSR Manager, The Tony Elumelu Foundation), Mahamadou Sy (Founder and Executive Director of the Institut Supérieur de Développement Local (ISDL), Senegal), Wendy Luhabe (Founder, Women's Private Equity Fund), Tonye Cole (Executive Director, Sahara Group), Ndidi Nwuneli (Founder, LEAP Africa), Mo Abudu (CEO, Ebony Life TV), and Jennah Scott (Director, Liberia Philanthropy Secretariat, Office of the President).
Known as Africa's biggest youth event, TFAAS evolved from The Future Awardsto The Future Africa Awards & Summit this year.
The Consul-General of the United States in Lagos, Nigeria will host the nominees to an invitation-only reception on Thursday 31st July 2014.
The TFAAS Class of 2014
(Nominees are arranged in order of name, age, organisation and country of origin)
The Future Africa Awards Prize in Advocacy & Activism
1. Kennedy Odede, 29
Shining Hope for Communities, Kenya
2. Ola Ojewumi, 23
Sacred Hearts children's transplant foundation and Project ASCEND, Nigeria
3. Boniface Mwangi, 29
Pawa 254 initiative, Kenya
4. Abdikadir Aden Hassan, 26
Founding member of Garissa Youth Environment Movement, Kenya
5. David Akpan, 28
UCARE Foundation Nigeria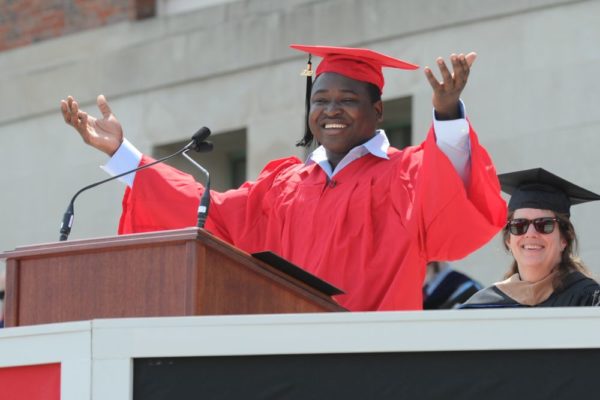 The Future Africa Awards Prize in Agriculture
1. Eric Muthomi, 27
Stawi Foods, Kenya
2. Nomzamo Khoza, 27
Farmer, South Africa
3. Olawale Isiah Ojo, 25
Agropreneur, Nigeria
4. Charles Nichols and Samir Ibrahim; 24, 24
SunCulture, Kenya
5. Nasir Yammama, 24
Farmer, Nigeria
The Tony O. Elumelu Prize in Business
1. Zakaria Hersi, 25
StartUpSomalia.com & 4Weeks4Life, Somalia
2. Eseoghene Odiete, 24
Hesey Designs, Nigeria
3. Andrew Mupuya, 21
Youth Entrepreneurial Link Investments, Uganda
4. Ally Edha Awadh, 31
Lake Oil Group, Tanzania
5. Ashley Uys, 30
Medical Diagnostech and OculusID, South Africa
The Future Africa Awards Prize in Community Action
1. Jake Okechukwu, 26
Sickle Cell Aid Foundation, Nigeria
2. Emmanuel Olisaeloka Osemeka, 30
Social Welfare Network Initiative, Nigeria
3. Tricia Michaels, 28
Stay In School Initiative, Nigeria
4. Nixon Ochater, 23
Amani Initiative, Uganda
5. David Akpan, 28
UCARE Foundation, Nigeria
The Future Africa Awards Prize in Education
1. Best Aiyorworth, 22
Founder Girls' Power Micro Lending Organization, Uganda
2. Regina Agyare, 30
Soronko Solutions, Ghana
3. Ogunlana Olumide and Obanor Chukwuwezam; 22, 23
Prepclass.com.ng, Nigeria
4. Philip Obaji Jr., 28
1 GAME Campaign, Nigeria
5. Adeniyi Oluokun, 28
AccessDrive, Nigeria
The Future Africa Awards Prize in Public Service
1. Okwuone Nkechi, 25
Edo State Government, Nigeria
2. Guillermina-Mekuy Mba Obono, 32
Department of Culture and Tourism, Equatorial Guinea
3. Ahmed Salihijo, 30
Infrastructure Concession Regulatory Commission, Nigeria
4. Lukman Jaji, 29
African Union Institute for Education Information Management System, Nigeria
5. Peterson Opio, 28
Australian Aboriginal Development Cooperation, Uganda
The Future Africa Awards Prize in Technology
1. Lorna Rutto, 28
EcoPost, Kenya
2. Jamilia Abass, Linda Kwamboka, Susan Oguya, – 30, 26, 26
M-Farm, Kenya
3. Anne Amuzu, 29
Nandimobile Company, Ghana
4. Mark Essien, 31
Hotels.ng, Nigeria
5. Joshua Okello, 23
WinSenga, Kenya
The Future Africa Awards Prize in Entertainment
1. Panshak Zamani, 27
Musical Artiste, Nigeria
2. Michael Kwesi Owusu (Sarkodie), 28
Musical Artiste, Ghana
3. Nasibu Abdul Juma (Diamond), 24
Musical Act, Tanzania
4. Ivie okujaye, 28
Actress and producer, Nigeria
5. Yaya Toure, 31
Footballer, Ivory Coast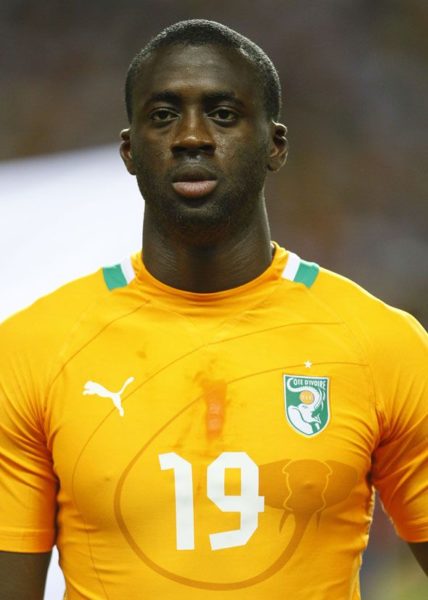 The Future Africa Awards Prize in Enterprise Support
1. Sanga Moses, 30
Eco-Fuel, Uganda
2. Bunmi Otegbade, 27
Generation Enterprise and StrategyQ, Nigeria
3. David Oshei, 27
Dropifi, Kenya
4. Justin Stanford, 30
4Di Group, South Africa
5. Oluwafemi Bankole, 27
TechCabal.com, Nigeria
The Future Awards Prize for African Young Person of the Year
1. Kayode Disu, 31
ISEC, Nigeria
2. Joel Mwale, 20
Sky Drop Enterprises and Gigavia.com, Kenya
3. Sangu Delle, 27
Cleanacwa, Ghana
4. Alengot Oromait, 22
Member of Parliament, Uganda
5. David Adedeji Adeleke (Davido), 21
Musician, Nigeria
Profiles of all nominees are now available on thefutureafrica.com/awards.
TFAAS 2014 is supported by Microsoft, the US Consulate and the Tony Elumelu Foundation. Official Media Partners are EbonyLife TV, AfricaMagic,Ventures Africa, and Y! Africa. Official Online Partners are MemeBurn,BellaNaija, Premium Times and 360nobs.
The official bloggers for 2014 are Linda Ikeji, Omojuwa, LadunLiadi,Olorisupergal, Ameyaw and NigeriaNewsDesk. Country partners are The Cable, Ladun Liadi Blog, The Trent, Information Nigeria, GidiTraffic, News Wire Nigeria and Pulse.ng.
Cool FM is the host radio station. Channels Television is the host TV station.
For more information, visit @TFAAfrica on Twitter or the websitewww.thefutureafrica.com/awards. The official hashtags for 2014 are#ThisIsAfrica and #TFAAS2014.
About Red Communication
Red Media Africa is a PR & Communication firm under the parent company, RED. An innovative media company focused on Africa, RED's vision is to excite and empower an evolving generation through the media¹s limitless possibilities. Built across tools and platforms, its Communication Division holds Red Media, Red Marketing and Red Media-SME Support; and its Content Division holds the Y! brands, including Y! TV, Y! TV, Y! Magazine, YNaija.com, Teen Y!, TeenYNaija.com, Y! 2015, YNaija2015.com and the Y! Annual Black Ball/Y! 100Most Influential List. It also anchors a development firm, The Future Project Africa, which presents Africa¹s leading youth platform, The Future Awards Africa, and other projects including the Nigeria Symposium for Young & Emerging Leaders and The Future Enterprise Support Scheme.